How to make an easy no-sew T-shirt bag
Free "Bring Your Own Bag" static cling for your window.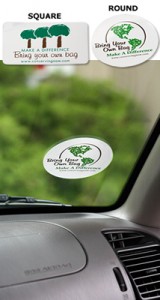 Order this free static cling, courtesy of www.ConservingNow.com, to help you remember to bring your reusable bags into the each and every store you visit.
Visit your local waste and recycling service provider's website for more resources and events. Click on your area on the home page, or follow the appropriate link at the bottom of this page.